From your Indystack admin panel, click the manage button for the site you wish to update.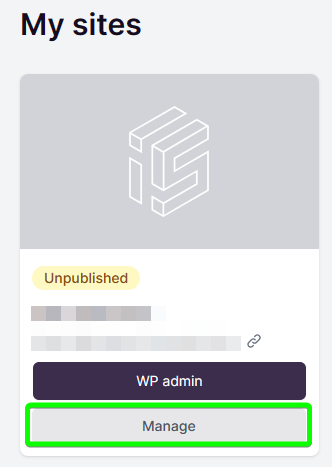 Next, choose "Domain Management" from the menu on the left and click on "Add custom domain" in the main part of the page.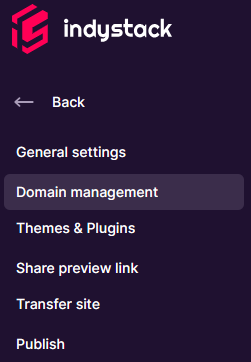 Fill out the required field and take note of the instructions for updating your DNS using the IP address listed and A records in your DNS Zones with your domain registrar.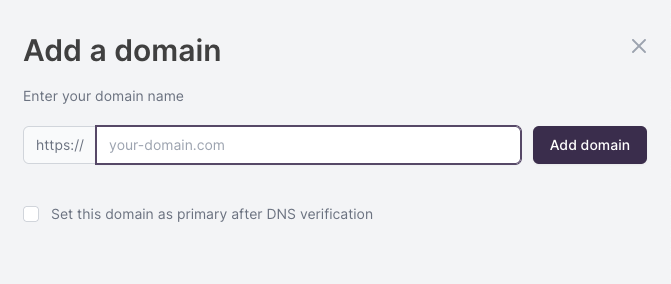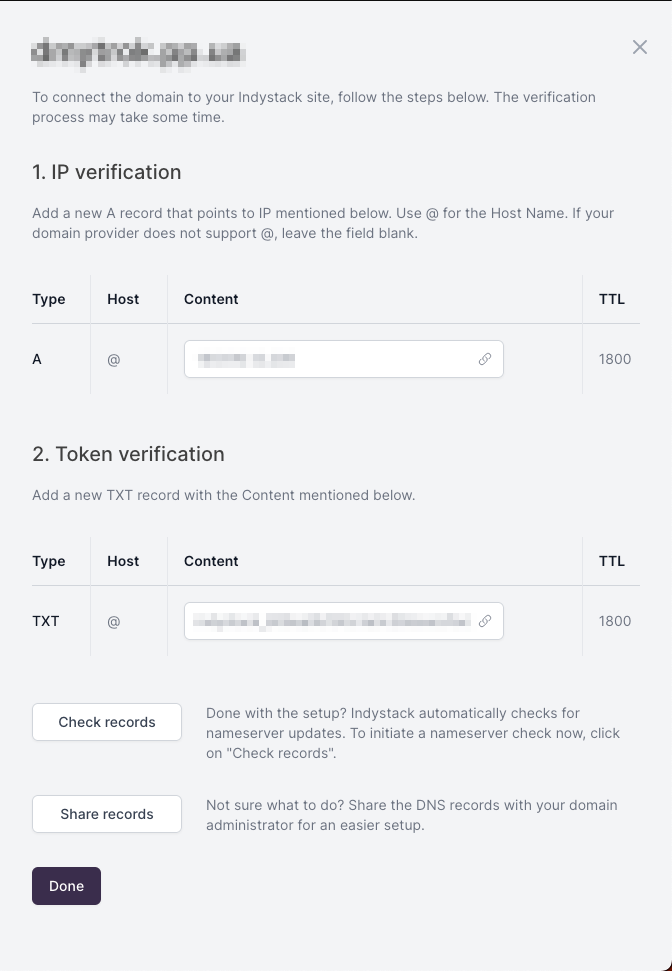 Wait for DNS propagation and once completed you'll be all set.